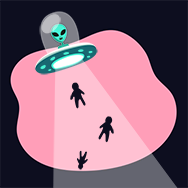 Active Atom Visitor And Vendor Policies
HOW TO VISIT US
We understand the social network of our modern world has changed the
way we all communicate with one another, Patrick Lara and Lance Conway of Active Atom are no different.
We work really hard making sure that not just the products we produce at Active Atom are available online, but that most of our entire lives are online as well, from our home, shop address, photos, maps, videos and written articles about Active Atom and the two of us Patrick Lara and Lance Conway.
HOW CAN I VISIT ACTIVE ATOM?
This is easy, we would love visitors, but not as easy as say you are going to be visiting Palm Spring or the Joshua Tree National Park in say June and want to stop by because you have discovered us through the many social networking platforms that Active Atom utilizes.
We are a small home based precision machine shop made up of just the two of us, so we need to know in advance that you are coming since we work and live at our shop and we work 7 days a week.
We really what to meet and see you, we need to know you are coming and we want you to have our full attention away from our work, this means we need to plan your visit, know how many people are coming and so forth.
TO SCHEDULE A VISIT TO ACTIVE ATOM
Here is an easy way to schedule a visit to our home and shop.
Email us with your thoughts and provide your phone number we will gladly call you and make plans for your visit and please know this, we really look forward to having you take the time to visit us here at Active Atom. support@activeatom.com.
Active Atom, LLC
57475 Aviation Drive
Yucca Valley, CA 92284

Telephone:

760.320.1414

Toll Free:

885.750.1414

Email:

support@activeatom.com
---
Effective as of April 01, 2018